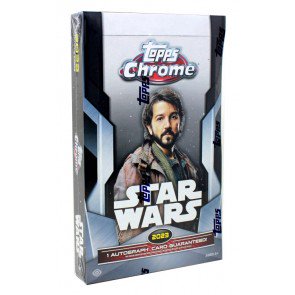 Configuration: 24 packs per box. 4 cards per pack.
PRODUCT HIGHLIGHTS
- Find and collect all your favorite characters from across the galaxy, now in Chrome!
- One autograph guaranteed per box and look out for unique sketch cards.
- Look for 100 unique character cards to collect, as well as inserts, autographs and more!
Box Break:
- 1 Autograph